Wailua offers restaurants, shopping, swimming, surfing, kayaking, biking, golf and much more.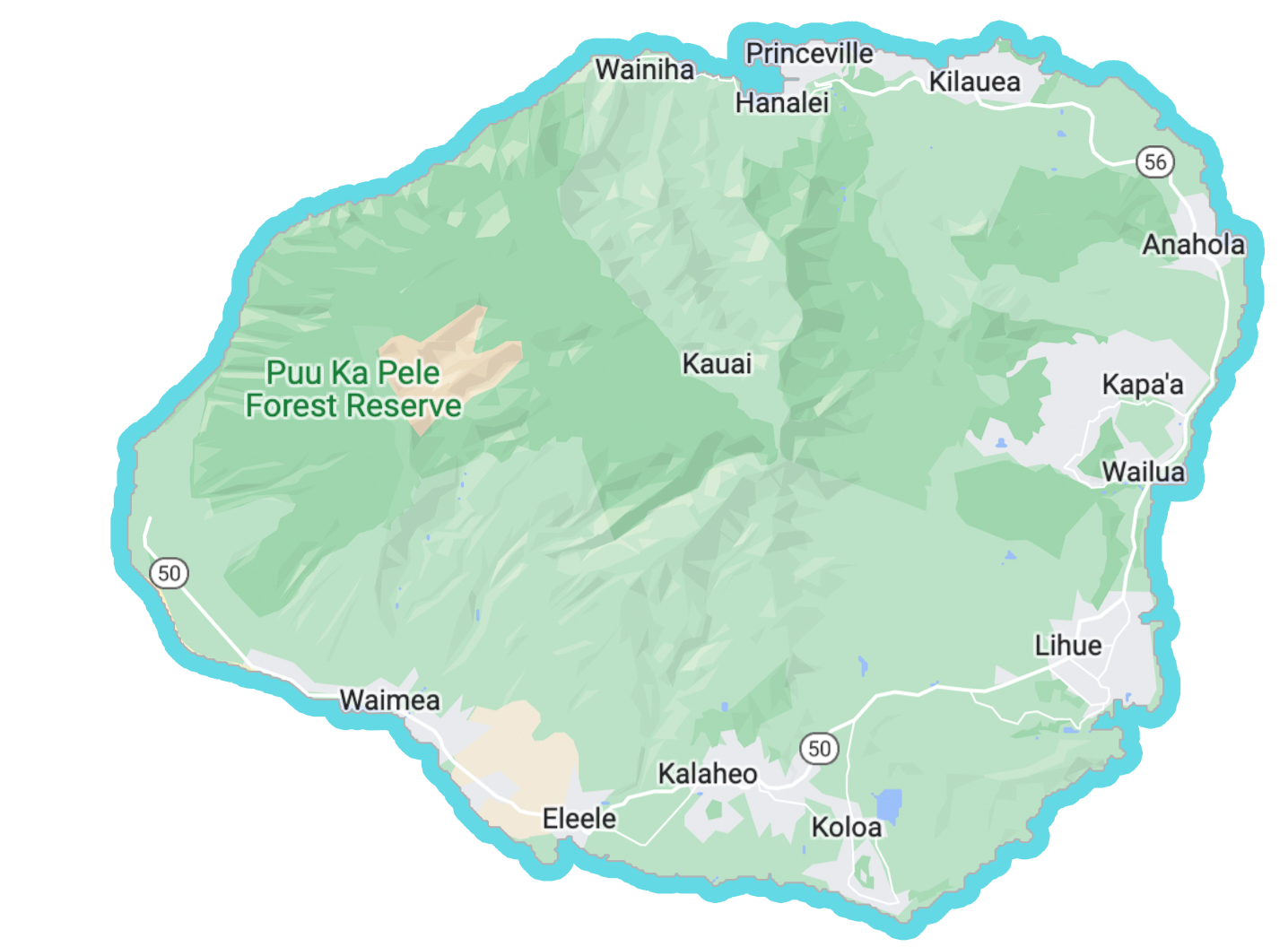 Hanalei – The North Shore
With by far the most spectacular landscape, the north shore combines rugged mountains with beautiful beaches and green vistas – the Kauai of postcards. As the windward shore, the north also gets the most rainfall, particularly in winter months when surf at the beaches is also bigger and more unpredictable. No matter the season, many people love the north shore for its rural tranquility and magnificent beauty, and come here to 'get away from it all,' to wind down to 'island time' in an area made remote by one lane bridges occasionally washed out in winter storms.
25 Miles North of Wailua.
Poipu – The South Shore
The south shore, at Poipu, on the island's leeward side, has drier weather and generally calm year-round swimming conditions. Poipu also has a buzzing nightlife. It's also flatter, with dryer vegetation than the north shore. For swimming, there is wonderful Poipu Beach, and for sheer beauty, Maha'ulepu.
18 Miles South of Wailua
Stay in Wailua at Lae Nani 516, the best beachfront condo in Wailua.
Kauai is like an America in minature, with rolling hills and valleys to the east and majestic mountains to the west. Waterfalls, rainbows, unforgettable sunsets.  The North shore offers wonderful beaches for surfing, swimming, snorkeling, or simply walking on soft sand. Try hiking along the Na Pali cliffs from Ke'e Beach, visit botanical gardens in Kilauea, enjoy a fresh caught fish burrito, or windsurf at Anini. Kauai will never bore you.